Description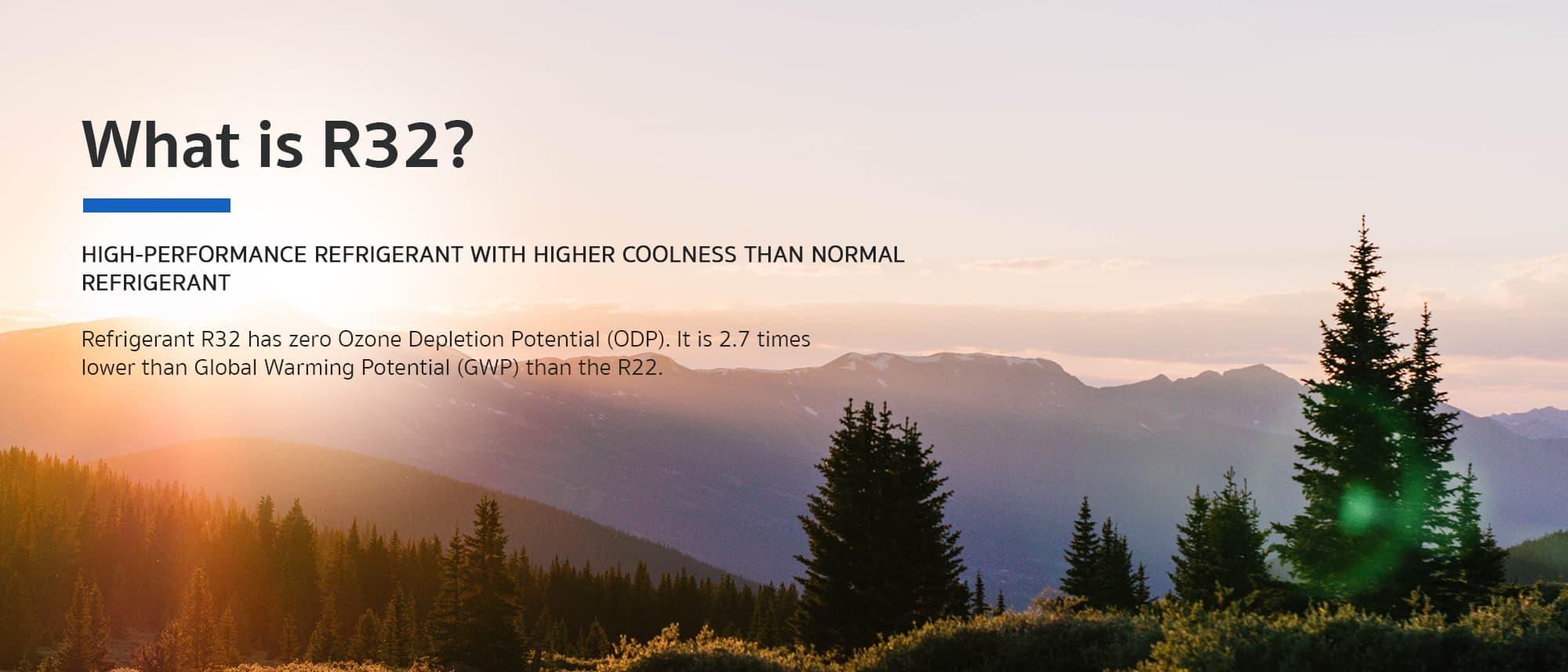 What is R32?
High-performance refrigerant with higher coolness than normal refrigerant
Refrigerant R32 has zero Ozone Depletion Potential (ODP). It is 2.7 times lower than Global Warming Potential (GWP) than the R22.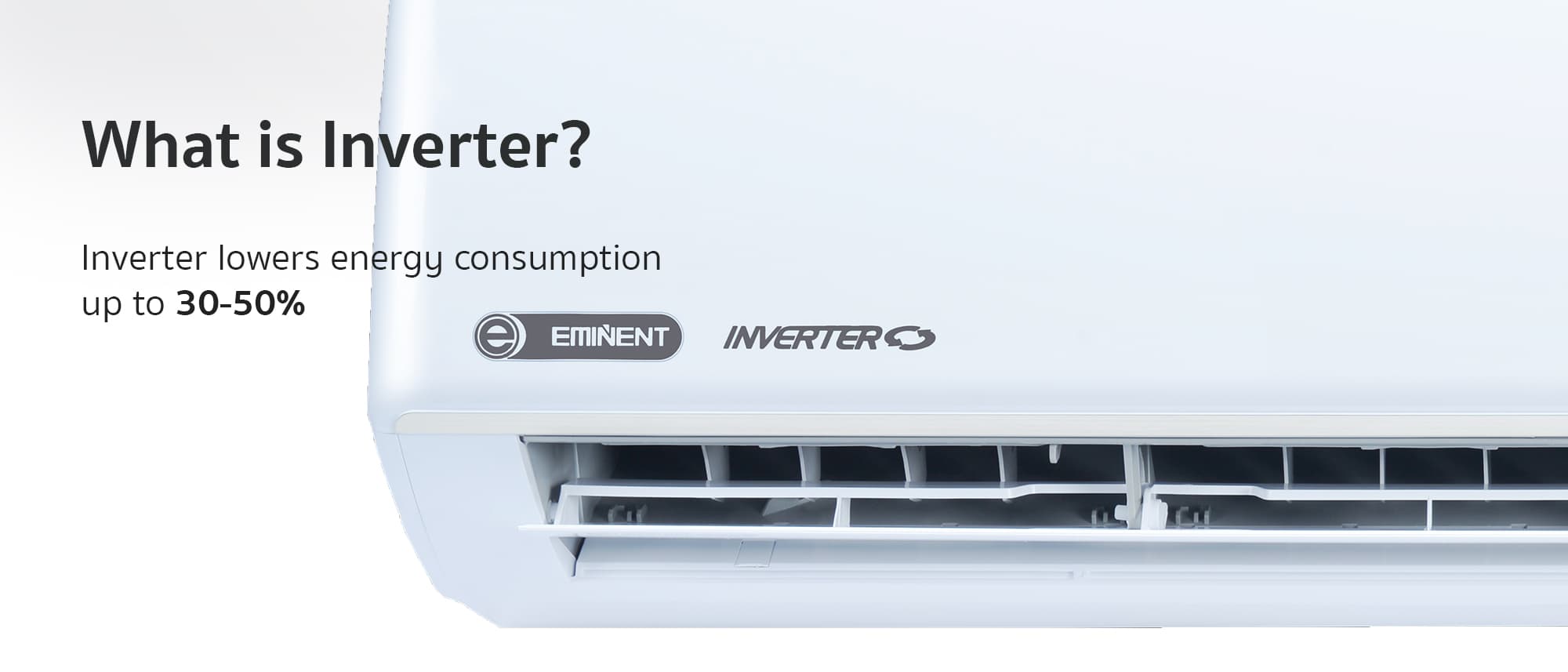 What is Inverter?
Inverter lowers energy consumption up to 30-50%
An inverter is an electronic device for controlling the speed of the compressor motor at a desired frequency at a push of a command on a remote control through an embedded microcontroller. When an inverter air-conditioner is switched on, the compressor motor runs at its lowest voltage and accelerates to top speed in a short time. The motor runs at full capacity until the fixed room temperature is achieved, and it automatically runs at part load to maintain that temperature, thus producing less noise, making it effectively quiet than a normal AC.
10 year compressor warranty