Description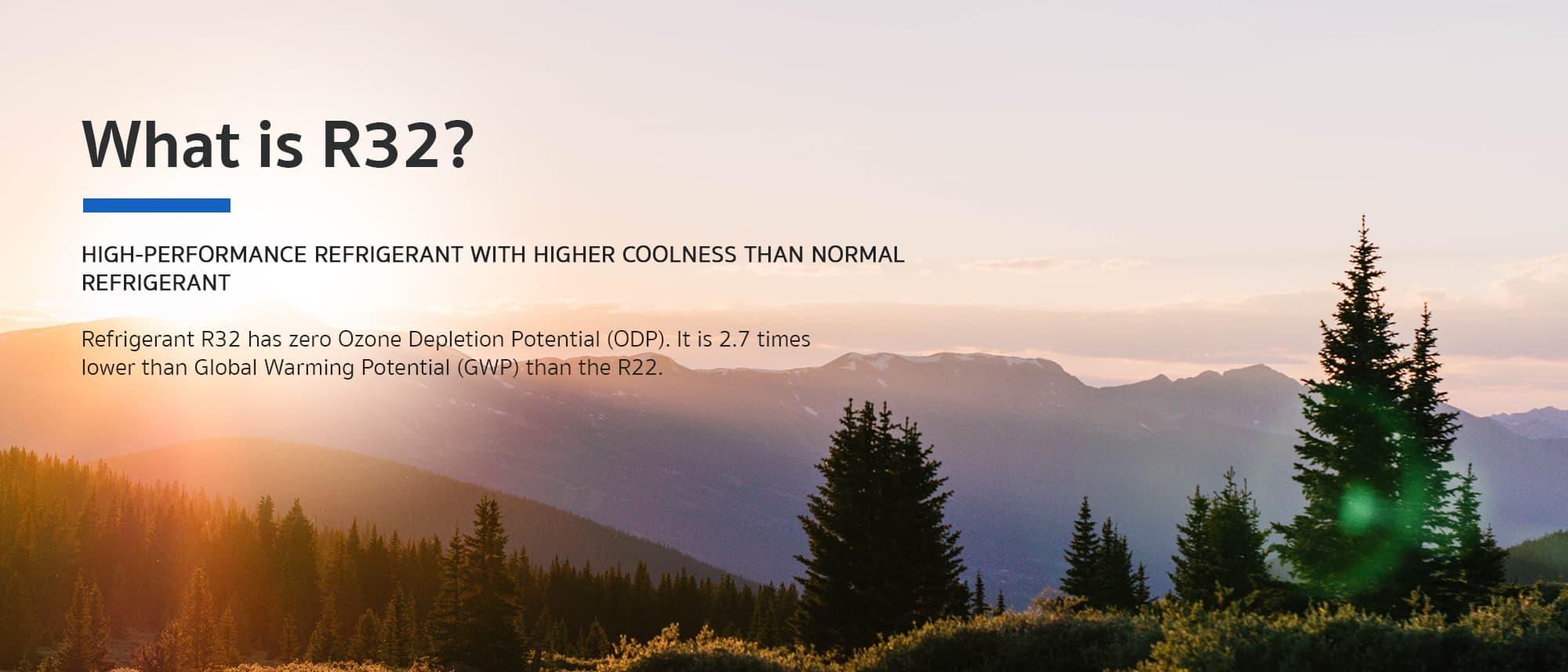 What is R32?
High-performance refrigerant with higher coolness than normal refrigerant
Refrigerant R32 has zero Ozone Depletion Potential (ODP). It is 2.7 times lower than Global Warming Potential (GWP) than the R22.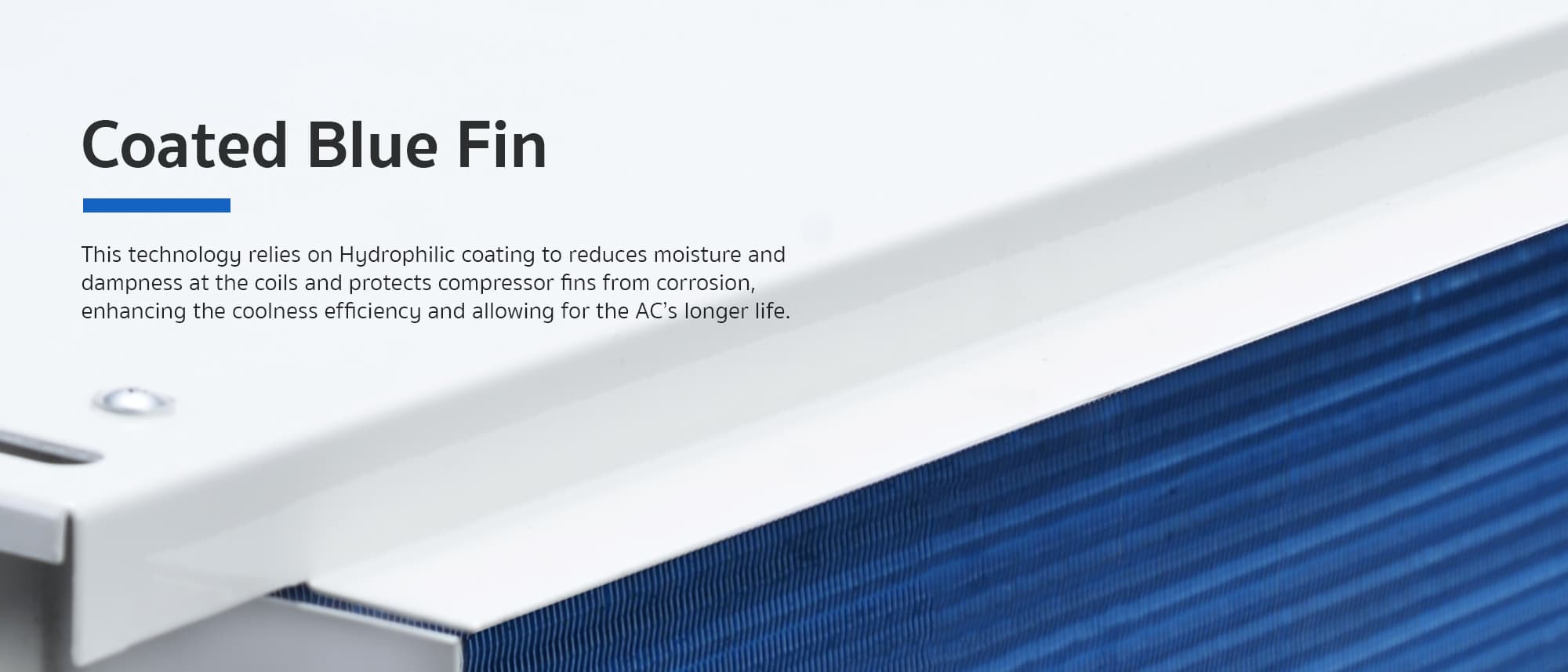 Coated Blue Fin
This technology relies on Hydrophilic coating to reduces moisture and dampness at the coils and protects compressor fins from corrosion, enhancing the coolness efficiency and allowing for the AC's longer life.
2 year compressor warranty